A place for hands-on learning
photo: Laura Lovett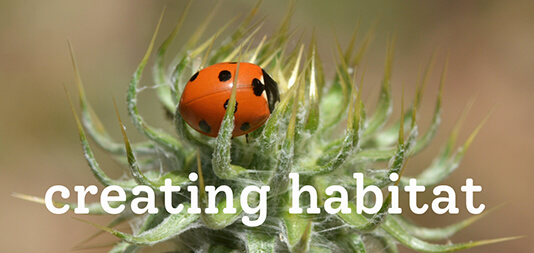 Creating Habitat
Why Habitat Matters
Plant Sourcing
Growing Plants from Seed
We're excited to invite you to visit Home Ground Habitats nursery on May 14, 2022! Our launch day tour is FREE, but all guests must REGISTER. Date & Time: May 14, 2022, from 10:00 AM to 4:00 PM Location: Home Ground is located at 1875 Indian Valley Road in Novato,...

A habitat-focused landscaping resource for the North Bay
photo: NPS
Our mission is to be the North Bay Area's leading habitat-focused
landscaping resource. We are a nonprofit, volunteer run growing grounds and educational center, committed to engaging, promoting, and supporting sustainable, California-appropriate landscaping.

A thriving native plant growing ground
photo: Laura Lovett